Welcome wet weather, wind & management plans!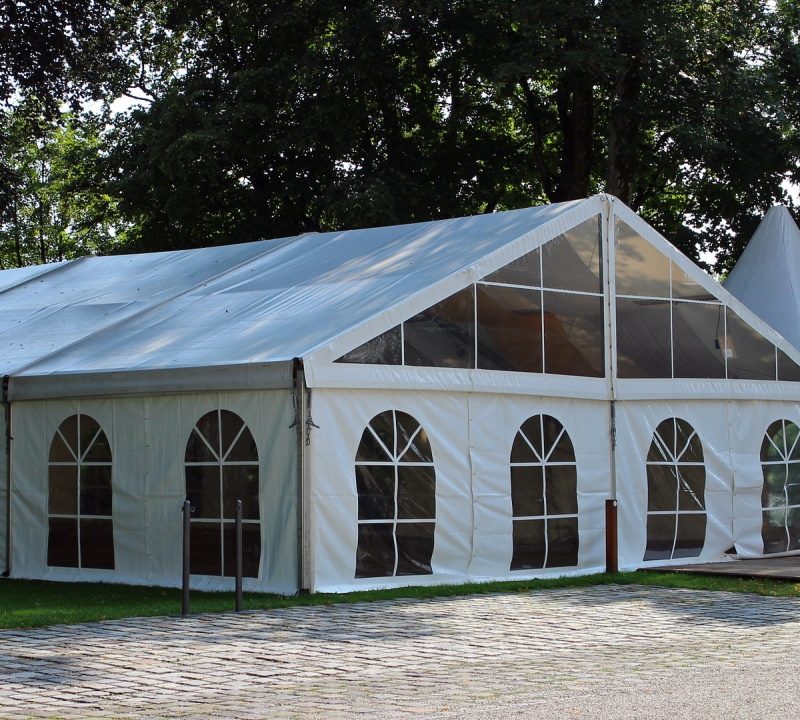 Today is officially the start of Autumn and the start of the cold, wet weather. Despite this though, it is still a busy time for the events and entertainment industry due to our beautiful countryside.
The most extensive cause of damage to temporary structures and associated equipment is due to the weather. Not only is a marquee blowing over a sure way to damage it but if it were to be blown into a moving car for example, the consequences can be much more severe. This is why we ask all of our clients the following;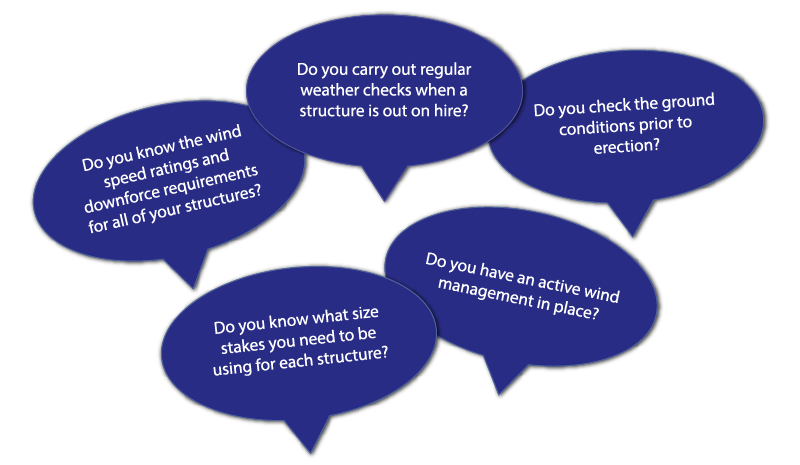 We work closely with our clients to ensure that they are aware and meet the conditions of the policy for wind management. The purpose of a Wind Management Plan is to minimise the risk of injury and damage to property and also minimise the chances of you not being able to carry out contracts for your clients! 
A Wind Management Plan will cover important points such as monitoring the weather, information to provide to the client about weather and cancellation, evacuation and dismantling plan, precautions that are taken when there are higher winds and most importantly the wind speed and down force requirements of your structures. Manufacturers of temporary structures should provide structural calculations which confirm the maximum calculated wind speed that a structure can withstand together with the down force required for each leg/fixing. Using these calculations, marquee hire companies are then able to devise a plan in what actions to take at what winds and gusts.
In some cases small structures will not have structural calculations or wind speed ratings therefore, wind management plans become crucial showing the decisions behind the calculations that a company will set.