The Showman's Show 2023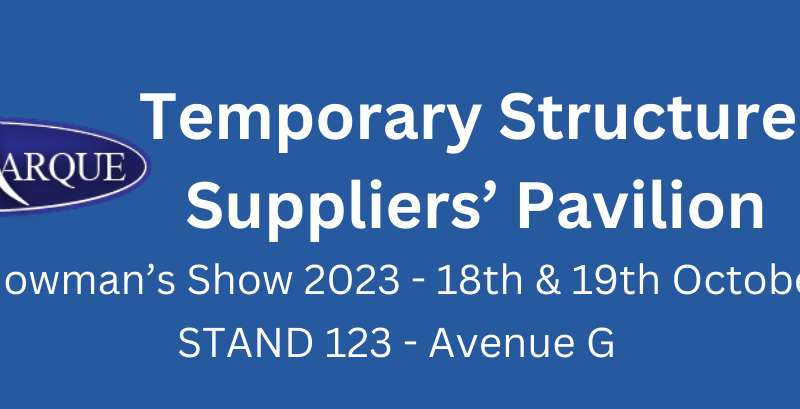 We are looking forward to seeing our regular exhibitors inside the pavilion, and excited to be welcoming new and old partners that we have worked with in the past.
The CoverMarque Temporary Structure Suppliers' Pavilion prides itself on being a one-stop shop for Temporary Structures Hire Companies.
Inside the pavilion will be a wide range of suppliers from anemometers to zip levels.
Check out our flipbook for more information on who will be exhibiting with us in 2023.