Marquee Suppliers' Pavilion a Great Success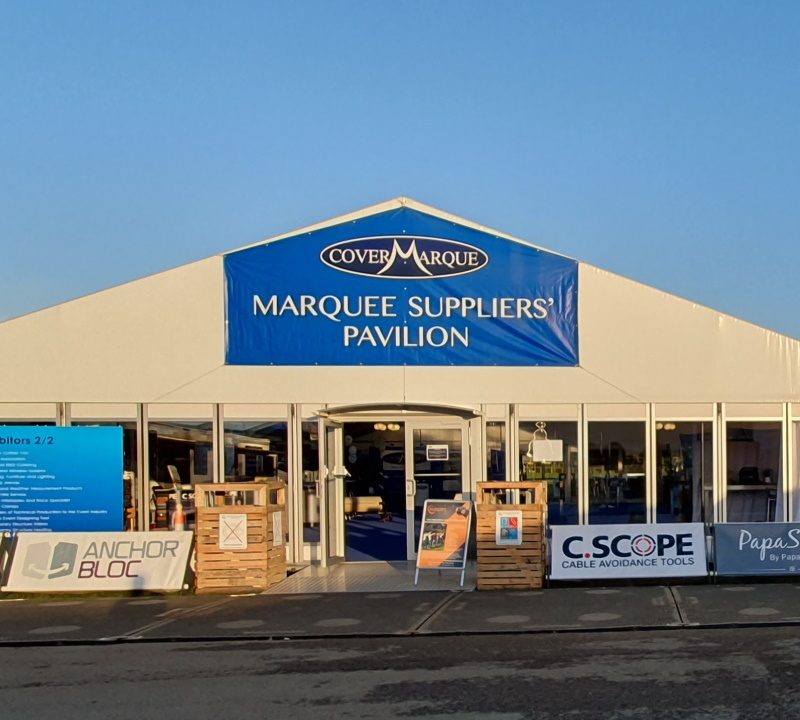 With this being our 7th year in a row hosting the Marquee Suppliers' Pavilion at the Showman's Show, it was our best one yet. We would like to thank our partner exhibitors and all our visitors for helping to make it such a great success. We had 1641 visitors to the pavilion, approximately 200 more than last year, representing 870 different companies.
With 30 exhibitor stands to visit, the new KUBE on display, complimentary lunch, coffee and drink, and games available, there was much to keep everyone entertained. We had Clayzer – laser clay pigeon shooting, Batak – any eye, hand co-ordination reaction wall and golf. A luxury holiday worth £5,000 was up for grabs for the first person to get a hole-in-one, but unfortunately this was not achieved.
Closet to the pin with only 1.33m away was Martin Lewis from Power Logistics. The top male and overall winner of the Clayzer was John from CTM Event Traffic Management with a score of 44. Top female was Nadine from Incredibly Cool Events with a score of 34, who also happened to win last year with the same score, and top exhibitor was Chris from Custom Covers with a score of 37.
With the pavilion ever growing and more partners joining, next year promises to be even bigger and better. Watch this space!
Click here to download a copy of the exhibitor contact details.