Underground Services – don't get shocked.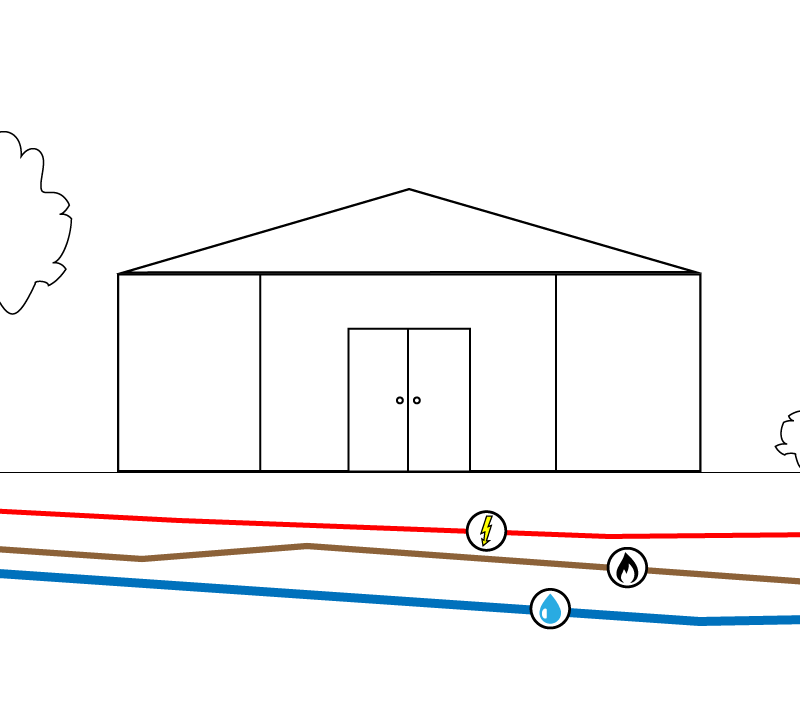 Whether you are hiring a marquee for your event or you are the marquee company erecting it, how do you know that the ground you are staking is underground service free?
Not only is it costly to damage a water main, gas or an electrical cable, it is seriously dangerous.
As standard when you are hiring a marquee or hiring out a marquee, there will be a Terms and Conditions associated with the hire. Also as standard within those conditions will be a clause making it the responsibility of the hirer to notify the marquee hire company of the location of underground services and the hirer accepts responsibility for damage to such services during the period of hire.
Regardless of contractually responsibility for any damage, the consequences of hitting an electrical cable with a metal stake can be far more severe. Therefore, it is imperative that you check prior to marquee erection the location and here are some options available for both, event organisers and marquee hire companies on how;