CoverMarque at the Festival Suppliers Awards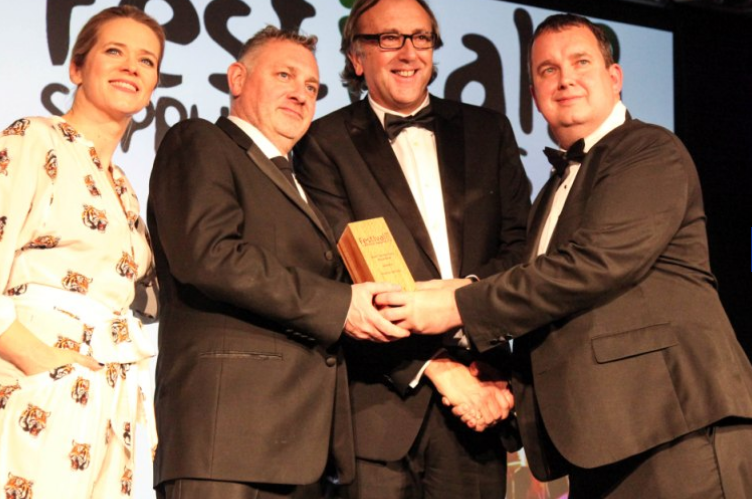 The festival suppliers awards – an annual evening to celebrate and recognize the hard work of outdoor and festival suppliers. There are a number of awards recognising the efforts in different areas including technology, glamping, entertainment, staging, toilets and temporary structures.
CoverMarque had the pleasure of sponsoring the award for the best temporary structures which was awarded by our managing director, far right, Nick Drew to Arena Group.
Not only is it an evening of entertainment at a fantastic venue, it was great to network and meet with some of the biggest and upcoming players in the industry.