WHO ARE COVERMARQUE?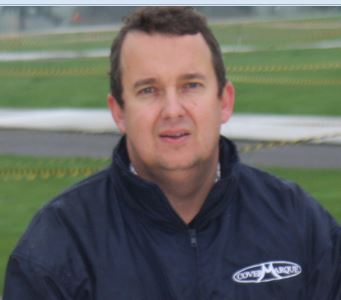 Nick Drew
Founding Director
We are a specialist Insurance Broker, predominately working with Marquee, Mobile Toilet and Associated Equipment Hirers and Event Organisers.
Founded in 2003 by Nick Drew, CoverMarque has since grown to a team of smiley and outgoing insurance professionals offering a wealth of knowledge and personality. This has in turn, enabled CoverMarque to work even closer within the Marquee and Temporary Structure industry and also, specialise within different industries such as Inflatables and Play Equipment Hirers, Event Insurance, Equine and Bloodstock Insurance.
Nick has become a well known figure amongst the Marquee Industry, not only for the provision of insurance since 1997, but also due to his contributions and support towards The Performance Textiles Association (MUTA) and has provided ample advice and talks on several Industry Insurance related issues.
In 2011, CoverMarque launched its first two schemes; Inflatables and Play Equipment and Event Organiser Insurance. Two schemes that we still have to this day which offer comprehensive cover without a long lists of exclusions. Our Inflatables and play equipment scheme has been well received across the leisure industry due to the flexibility, competitive premiums and the capacity to accommodate new industry equipment.
Our event organiser scheme can accommodate insurance for private individuals and commercial clients and can cover anything from cancellation insurance to losing a wedding dress before the big day! Offering event insurance has also enabled us to work even closer with our Marquee Hire clients by helping to properly protect their clients whilst a marquee is out on hire.
In 2015 we introduced our second Temporary Structure Scheme Insurance provider, which has opened up more options for our clients and to find the best policy for their business requirements.
The New Year has seen CoverMarque grow to a team of 7. 2018 is CoverMarque's 15 year anniversary and we have big plans, the first being the launch of our two new websites. We are also proud to be a sponser for the Festival Suppliers Awards and also host our own stand at the Showman's Show.